31st October 2020
Recently I took my 18 month old to his first blood donation session. Deciding to donate my dog's blood was something I had a good think about since it could potentially be a stressful experience for him and, unlike a human donor, he can't give consent. There's also the Covid issue. Not being able to go in with him – since I know best what his signs of stress are, made the decision harder. Having read all the information on the Pet Blood Bank website and watched their videos, however, I was reassured that they work hard to ensure that the overall experience is positive for the dogs… they get to meet lots of nice new people who give them a fuss and treats and play with them, and then at some point there's a bit of a sharp scratch and they just have to lay still for a little while whilst someone strokes them.
So we went along to the session which was at a surgery in Bristol. A vet came out to the van, met Levi and chatted to me about him. I signed consent forms, showed them his vaccine forms then handed my boy over to them. Inside they introduced him to the team, did all the health checks, got him on the table but didn't take any blood this time, just gave him lots of treats and fuss for 'going through the motions' in order to make his first experience all positive. I was a nervous wreck in the car park, but he wandered out of there without a care in the world. He got a goodie bag (treats and a toy) for going and seemed to have had a really nice time. Will be going back for his first full donation in December.
If anyone is interested in becoming a donor, your dog needs to be greater than 25kg in size and of a laid back temperament. More details are available on the Pet Blood Bank website.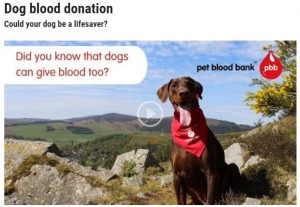 Sarah